Lough Ree Distillery

Lough Ree Distillery is all about connection: connecting Whiskey tradition with modern technology.
Connecting the gentle pace of rural Ireland with the confidence of a new generation.
The Health Bank


The Health Bank is one of our local chemists.
You can also get passport pictures taken there.
Supervalu
Supervalu is our local grocery store.
They have a deli counter and a coffee machine.
Pings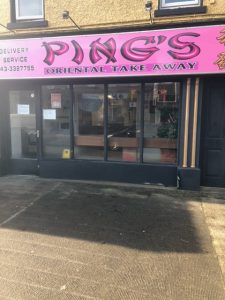 Pings is our local Chinese their spice bags are one of the best around
O'Briens pharmacy
O Briens is another one of our pharmacy's come collect your prescription here
Spar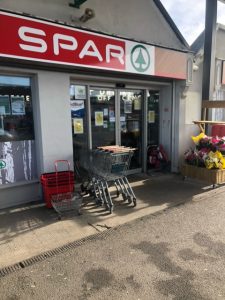 Spar is another one of our shops with an off license.
Credit union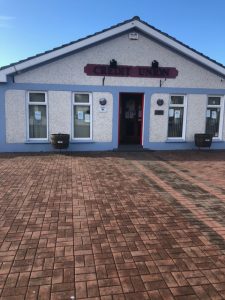 This is our local credit union stop in and open a savings account.
Inver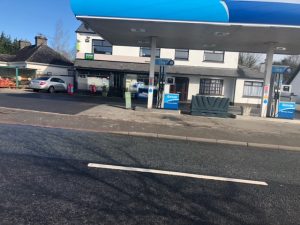 Inver is our local filling station stop in to fill your car or purchase something from the shop.
Fergus Hanley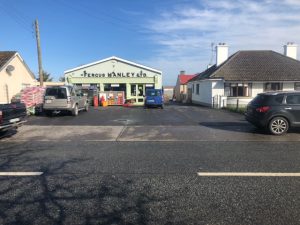 Fergus Hanley is our local hardware store stop in to get paint or other home appliances.
Kodys Doghouse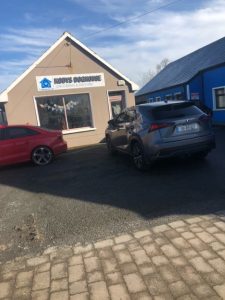 Kody's doghouse is our dog groomers stop in to get your furry friend a trim.
Tasty Kebab and Pizza

Tasty Kebab and Pizza  is another of our takeaways there pizza is a must try.
Xlintee hair saloon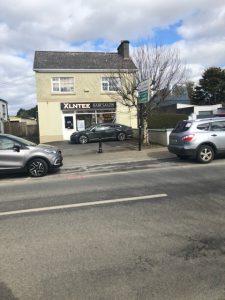 Xlintee hair saloon is a women's hair salon which does highlights and blow dry's.
The Yacht Bar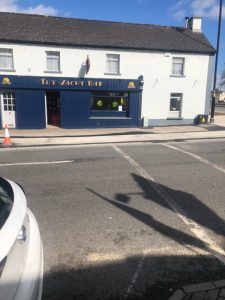 The Yacht bar is another of our pubs they also show all premier league games live
Lanesbrew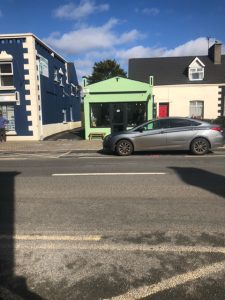 Lanesbrew is a coffee shop there Carmel latte is gorgeous
A snippet of what you can experience on our customised angling trips
We supply everything, except the weather and the fish!
Inchcleraun is an island located in the Lough Ree, a lake in the Irish midlands, the second of three major lakes on the River Shannon. This small island is about 1.6 km in length, covers an area of 32 hectares and forms part of County Longford. The name Inchcleraun is the anglicized version of InisChlothrann, the Irish transla-tion of which is 'Clothra's island'. The place was cele-brated in ancient times and is associated with the legen-dary tale TáinBóCúailnge. Clothra was the sister of Meadhbh, the famous queen of Connacht, whose tragic death occurred on the island.
The arrival of Christianity led to the naming of the isl-and as InisDiarmuda, after the saint who founded its cel-ebratedmonastery.A later name of the island, Quaker, is the surname of one of its 19th century owners.
Saint DiarmuidAnNaomh ('the Just'; † 542 AD) was a famous Irish Catholic monk and confessor of the firsthalf of the 6th century. He was of princely origin and a native of Connacht. He founded a monastery on InisChlothrann about the year 530. His fame attracted many disciples to the island. After his death the monastic school maintained its reputation for over six centuries, and the island remained a famous pilgrimage destination until the Reformation period. The community adopted the Augustinian rule around the mid-12th century, becoming the priory of Saint Mary. The monastery was dissolved in 1541.
The remains of five churches and a priory are still vis-ible on the island. Most of these evidences date to the Late Middle Age. The clustering of many small churches reflects a common spatial disposition within early me-dieval monasteries. Four of the buildings, close to the eastern shore of the island, are surrounded by an oval en-closure, which may preserve the line of an early medieval predecessor. The four buildings are TeampullDiarmada ('Saint Diarmait's church'), TeampullMarbh ('Church of the Dead'), another church whose name is unknown and the priory, called TeampullMór ('Great Church'). Out-side the enclosure TeampullMhuire ('Saint Mary's Church' or 'Women's Church') is south of the main group, and TeampullClogás ('Belfry Church') is located to the north-east, on the highest point of the island.
Among the characteristic features of the Irish early medieval monasteries is the presence of inscribed slabs and pillars, which chiefly carried out the function of grave markers. The greatest concentration of such arte-facts, generally dating from the 7th to the 10th century, is found in the Midlands, particularly at Clonmacnoise, with smaller clusters at Gallen, Clonfert, Clonburren, Durrow and elsewhere. The Sites and Monuments Record, com-piled by the National Monuments Service, attributes to Inchcleraun a group of six gravestones. These artefacts stood on their island for many centuries, as silent guards of the sacred ruins. Towards the end of the 1980s some-body stole four of these stones, putting them at the centre of the international case that is the subject of the present article.
Before discussing the matter it is appropriate to pro-vide a brief description of the plundered gravestones. To this purpose we will indicate them respectively as Stone A, Stone B, Stone C and Stone D.
Stone A (SMR No.LF021-048005) is a round-topped pillar of grey liestone and measures 0.74 by 0.34 by 0.14 m. The two main faces are dressed and decorated. One bears a single-line Latin cross outlined by a single-line border with rectangular expansions at all the terminals but the lower. A further outline runs along the former just in the lower cantons. A small circle is in each of the upper cantons. The opposite face bears an outlined Latin cross with rounded and slightly receding corners at the intersection of the arms. The block has either retained its natural shape, or has only undergone a mini-mum of rough working. Both of the decorated faces show a similar condition with solution weathering and some minor lifting of flakes within the incised lines of the de-coration. The top and lateral faces are marked by frac-tures, shake lines and solution pits, with the former also marked by mechanical abrasion. The earliest recorded location of Stone A is between TeampullDiarmada and TeampullMór on the Inchcleraun Island. It is currentlykept at the OPW National Monuments depot at Athenry, Co. Galway.
Stone B (SMR No.LF021-048009) is an irregular slab of laminated grit and measures 0.69 by 0.55 by 0.15 m. The dressed front face bears a three-line Latin cross with a circular expansion at the centre and semi-circular ones at the terminals. All the expansions contain geo-metric patterns. A quite worn out two-line Irish inscrip-tion in half-uncial script runs vertically downwards through the four cantons. The right-hand line, no longer decipherable, was recorded by Crawford as reading OR [OIT] DO LAITHB[ER]TACH, which translates as A Prayer for Laithb[er]tach. The left-hand line reads B, ?, A, C, H, the second letter being too worn to decipher. The rear face has a natural rounded surface. The front face includes two flakes, one to the upper right and one to the lower left, and an area of recent mechanical damage to the upper right. The earliest recorded location of Stone B is near TeampullMhuire on the Inchcleraun Island. It is currently kept at the OPW National Monuments depot at Athenry, Co. Galway.
Stone C (SMR No.LF021-048010) is a round-topped subrectangular slab of grey fossiliferous limestone and measures 0.42 by 0.3 by 0.09 m. The dressed front face bears a single-line Latin cross with triangular expansions at the terminals. A double spiral is at the centre of the lower left canton. The other faces appear as fracture surfaces; this could be due to natural causes or to rough working. The dressed surface shows reduction due to so-lution weathering, a shake line to the lower right and a recent mechanically induced chip to the upper right.Stone C is currently kept at the OPW National Monu-ments depot at Athenry, Co. Galway.
Stone D (SMR No.LF021-048011) is a subrectangular slab fragment of fossiliferous limestone and measures 0.42 by 0.3 by 0.19 m. The dressed front bears a two-line very worn out Latin cross with a circular expansion at the centre. The horizontal arms of the cross are all but disappeared. The rear face has a fracture surface. The pit-ting on the front face is related to both working and loss of inclusions. The earliest recorded location of Stone D is on the low wall in front of the caretaker's cottage on the Inchcleraun Island; it is currently kept at the OPW National Monuments depot at Athenry, Co. Galway.
On the 6th of March 1991 Peter Kenny, a 67-year-old Irishman who had lived in Australia for long time, made a phone call from Miami to Robert O'Neill, Director of the Burns Library of Rare Books and Special Collections at Boston College. The library houses one of America's most comprehensive collections of Irish historical and cultural material. Kenny said he was a retired ship's cap-tain and that he was trying to find a good home for his possessions. He offered to sell various ancient artefacts to the university, the most important of which were 5th and 6th century gravestones. The proposal included other rare Irish antiquities, most of which, unlike the gravestones, would turn out to be fakes. Kenny told O'Neill that he had owned the artefacts for about forty years: some that he had found, some that he had bought, but most of them given to him by family members. He claimed that a few of them, including the gravestones, had been in his familyfrom the time of Brian Boru160. O'Neill expressed an in-terest, but also a desire to obtain more information about the items.
Within a week he received a letter from Kenny con-taining details of the items, photographs, and more plaus-ible explanations for his acquisition of the artefacts. Feel-ing suspicious, O'Neill contacted the National Museum of Ireland. Eamonn Kelly, Assistant Keeper of Irish Antiq-uities at the time, received a phone call on the 12th of March, and immediately recognised a connection with a situation that the Irish authorities were monitoring in that period161. A copy of Kenny's letter was faxed to Kelly, who shortly afterwards confirmed that gravestones fitting the description had been recently stolen from an ancient monastic site on the Irish island of Inchcleraun. Kelly al-so put O'Neill in touch with Police Deputy Superinten-dent Thomas Connolly of Dublin, who in turn alerted the U.S. Federal Bureau of Investigation. During the follow-ing two weeks Kenny wrote another letter to O'Neill and called him twice, clearly showing signs of increasing res-tlessness.
Detective Superintendent Connolly, urged by a letter written by O'Neill, contacted the office of Charles Haughey, Ireland's Taoiseach (Prime Minister), from where strategic calls were apparently made to the Ameri-can authorities. The Federal Bureau of Investigation was mobilized and on the 3rd of April Special Agents Darryl Radt and John Newton of the Boston Office visitedO'Neill and collected copies of the correspondence. O'Neill agreed to call Kenny on the following day and authorised the FBI to record the conversation. During this call it was agreed that Kenny would personally deliver the artefacts to O'Neill in Boston. On the 15th of April Kenny called O'Neill saying that he had arrived and was staying in a motel in Wellesley in Massachusetts. The FBI promptly organised a sting operation and, instructed by the agents, O'Neill invited Kenny to come to the Li-brary on the next morning. On the 16th, before Kenny's arrival, Federal Agents were positioned inside and in front the building, all dressed as students or maintenance workers. Boston College Police was also involved; a US Customs official and the Irish delegation arrived to par-ticipate in the operation. Eamonn Kelly and Paul McMa-hon, Inspector of National Monuments for the Office of Public Works, were escorted to Boston, ready to assess the artefacts and certify their origin as soon as the loot was recovered. As scheduled, Kenny arrived at the Li-brary, carrying the artefacts in his car. He met with O'Neill and Edward Clark, a wired Special Agent who was posing as a Boston College benefactor interested in sponsoring the purchase. After some bargaining, they agreed on a price of $435,000. The F.B.I. agent and O'Neill gave Kenny some front money. The three fixed a new meeting for the 22nd of April, in order to close the deal with a final payment.
On the 17th, Detective Superintendent Connolly flew back to Ireland to supervise the European part of the sting operation. Agent Clark, acting again as the same Boston benefactor, called Kenny's associate, a 40-years old County Longford Police Officer, who readily offered to sell him other ancient artefacts. On the 22nd of April the Garda Síochána (Ireland's National Police Service) ar-rested the Police Officer, who was suspended and subse-quently resigned, and a pub owner, another associate of Kenny's.
Once the arrests in Ireland had been carried out, the FBI was ready to proceed against Kenny in Boston. In the afternoon of the same day Kenny was surprised by F.B.I. agents at his motel in Wellesley and arrested on smug-gling charges. On the 25th of July Kenny pleaded guilty to smuggling stolen goods into the United States and on the 26th of August he was sentenced to four months in federal prison. As he had already served that time since his arrest he was soon released.
On the 17th August, once the necessary legal processes were complete, the stones were returned to Ireland. Ed-ward Clark and Thomas Hughes, head of the FBI office in Boston, accompanied the boxes containing the arte-facts to Ireland and turned them over to Vincent Brady, Irish Minister of Public Works, at Shannon Airport.
Written by Paolo Ciuchini
Twenty-five social enterprise projects across the country will benefit from €300,000 in funding announced by Minister for Rural and Community Development, Heather Humphreys, on Friday.
The Social Enterprise Start-up Fund will support early-stage social enterprises to grow, create jobs and inspire the next generation of Irish social enterprises. The 25 awardees will receive cash grants of €12,000, as well as a place on a special training programme designed to help them further develop their businesses.
The fund will be administered by Rethink Ireland on behalf of the Department of Rural and Community Development.
Among the pilot awardees is Lough Ree Access for All, based in Lanesborough, which improves access to rivers and lakes for people with disabilities.
"Social Enterprises are providing valuable services and supports in communities right across Ireland.
"Even throughout Covid-19, our social enterprises stepped up to the plate and continued to play a vital role. This fund was set up with the aim of helping different social enterprises who are at an early stage to grow, create jobs and realise their goals.
"We received an overwhelming response to this call for funding, with the scheme heavily over-subscribed. Following the assessment of all the applications received, I am delighted to be in a position today to announce the 25 awardees of the Social Enterprise Start-up Fund. I want to congratulate and wish all of the recipients well," explained Minister Humphreys
The Minister went on to highlight that the Social Enterprise Start-up Fund was building on successful schemes for social enterprises funded by her Department in recent years, such as the Training and Mentoring Scheme and the Small Capital Grants Scheme for Social Enterprises.
"This announcement underscores my commitment under the National Social Enterprise Policy to growing and strengthening social enterprises by supporting them through targeted programmes and initiatives, and by providing tailored training to help them improve their business potential.
"The programme will be delivered by Rethink Ireland who have a great track record in administering supports to social enterprises."
Deirdre Mortell, CEO of Rethink Ireland, said that Rethink Ireland was delighted to have partnered with the Department of Rural and Community Development to announce the awardees of its Social Enterprise Start-up Fund.
"The 25 social enterprises being awarded today will play a key role in the transition to a more inclusive, sustainable and green economy.
"The funding and non-financial supports that the awardees are to receive will help ensure that they have the best chance of reaching sustainability and impact in their communities," she remarked.
The €300,000 programme will provide supports of €12,000, consisting of a cash grant and a place on a capacity building "Accelerator Programme", a tailored programme that will provide training across strategic planning, financial management, governance, business modelling, pitching, and impact measurement.
By Ian Cooney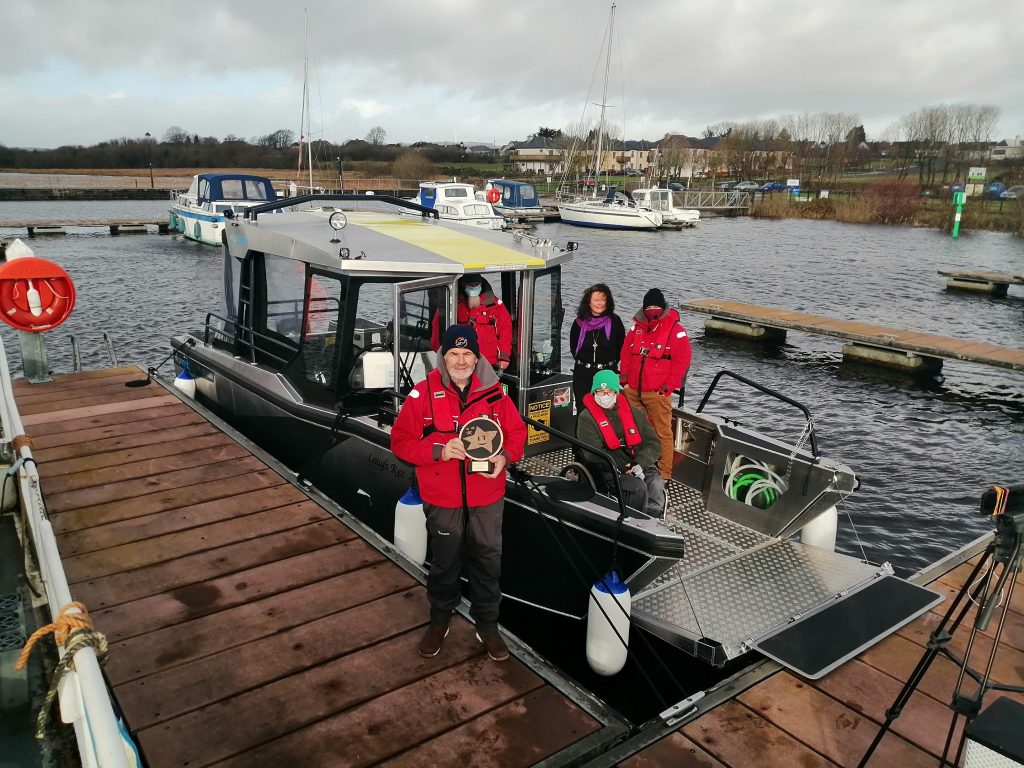 We are finalists in this year's  @NationalLottery
We have a HUGE week coming up: Out of 520 applications, we have made it to the final 36 organisations and projects in this year's National Lottery #GoodCausesAwards. We are proud to be one of six finalists in the Health & Wellbeing category and in with a chance to win €10,000.
Good Causes Awards on Saturday next ….breaking down the barriers for people with disability – helping to change lives and here's our story….#GoodCausesAwards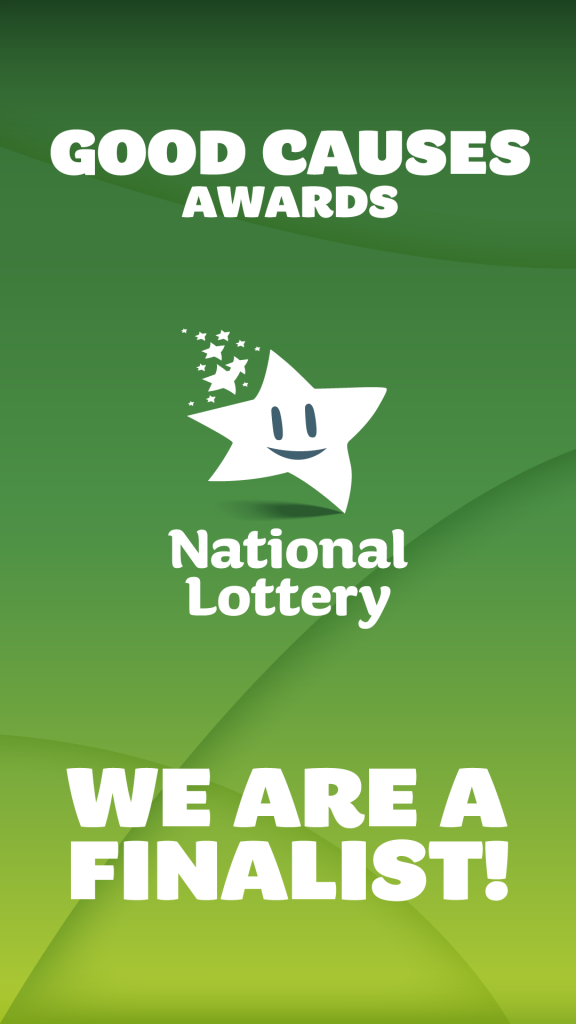 Lough Ree Access for all would love your support in getting a 2nd Access for all boat on lough Ree. We already have massive interest in people looking to book there space on our Access for all boat. Lough Ree Access For All Boat No.2
Alan our skipper invites you aboard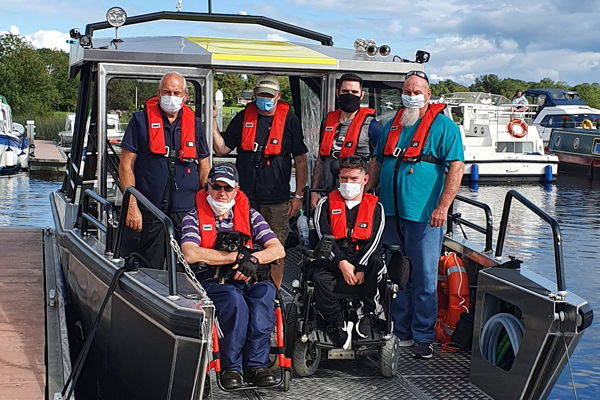 To whom it may concern,
I am contacting you on behalf of Independent Living Movement Ireland (ILMI).
We are a campaigning, national Disabled Person's Organisation (DPO) that
promotes the philosophy of independent living and seeks to build an inclusive
society. Central to the way we work is to ensure that policy decisions that
impact on the lives of disabled people have to be directly influenced by those
whose lives are directly affected.
Our philosophy can be summed up as: 'Nothing about us without us!' and
'Rights Not Charity'. Our vision is an Ireland where disabled persons have
freedom, choice and control over all aspects of their lives and can fully
participate in an inclusive society as equals.
An inclusive society is one where disabled people have the choice of how
they live their lives and that society is structured to ensure supports are in
place for people to decide what activities they want to be involved in. As a
disabled person I have been engaged in this project since the start and I truly
believe that the Lough Ree Access for All boat represents a model of
inclusion to ensure that disabled people can participate in sporting and tourist
activities as part of an Inclusive Ireland.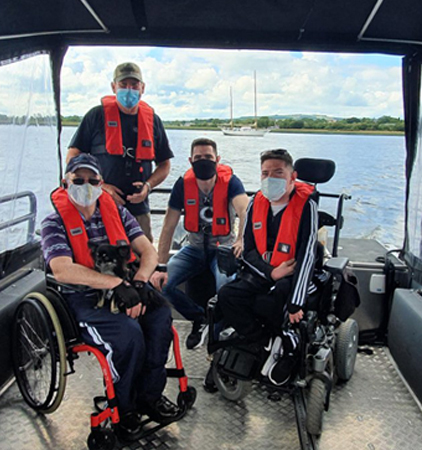 My experience on the boat was
incredible. It is a trail blazing project designed universally which enables
disabled people the opportunity to participate in a recreational activity like no
other. The experience was inclusive and very positive for me and my Personal
Assistant, one I would like to use regularly. The Covid 19 pandemic has
impacted everyone but has really impacted disabled people's ability to engage
in recreational activities. This fully accessible boat enables disabled people
the freedom to get out on our waterways with no barriers to participation in
such activities. In addition, Ireland ratified the United Nations Convention of
the Rights of People with Disabilities (UNCRPD) and Article 30 states that all
policies should ensure that disabled people participate on an equal basis "in
recreational, leisure and sporting activities" and State Parties should take
appropriate measures to ensure this inclusion is resourced. This builds
Ireland's capacity to fulfill its commitments to implement the UNCRPD to the
fullest.
ILMI is happy to support this Project.
Best wishes,
James Cawley,
Lanesborough – Ballyleague is a renowned Angling Centre where you will find all supporting services including accommodation, Advice is always readily available locally. This is an ideal base for the Pike angler interested in fishing Lough Ree where you can catch Pike up to 20lbs +. Lanesboro offers excellent facilities for the Coarse Angler. There are six venues from which to choose – The old Hot Water Stretch, The New Cut and Kilnacarrowand two lakes near Longford town, Clooncose and Lough Sallagh. The northern shores of Lough Ree are also important and described in the guide.
The old Lanesboro hot water stretch lies just north of Lough Ree on the River Shannon. With a regular release of hot water from the power station, this venue once provided the ideal conditions for coarse fish. Tench, Hybrids, Roach and large Bream abound the waters here. The best time for large Bream is from late March to the end of May but can also be productive at other times, weather and river levels permitting. Fishing with a float or ledger is likely to get the best results. Specimen Bream and Tench have been verified over the years by the Irish Specimen Fish Committee. Tench fishing is best in May and June but can also be good at other times to October. Anglers have reported catching and losing large carp, sometimes breaking in large fish.
Upstream is the hot water flusher and fishing is easy along a concrete platform. Downstream of the bridge there is a reed bed dividing the river, also along a concrete ribbon. This is a good spot for feeder fishing and best results are likely fishing near the reed beds. River flows may vary depending on the volume of hot water being released from the Power Station. This is a good area particularly for large Tench from mid May to October conditions permitting. Fish to 7lbs have been recorded here.
During peak season from April to May and again September to October spaces are generally well competed for and anglers are advised to get their spot as early as possible in the day during these times. The stretch is well baited much of the time by the many visiting anglers who tend to fish here for up to a week at a time.
FACILITIES AND ACCESS: Access to prime angling locations are above and below the bridge. Upstream of the bridge to the Hot Water Stretch outfall can be accessed by walking up the bank from the bridge on the village side where about 20 angling spaces are available off concrete stands. Below the bridge on the village side are approximately 20 spaces located in front of the car park and further fishing spaces are available downstream at the harbour. There are also toilet facilities at the car park. Three custom built wheelchair stands are available for anglers with disability, accessible from the car park.
The Covid-19 pandemic may have hampered its official launch this year, but the Lough Ree 'Access For All' boat is still making waves in Ballyleague-Lanesboro and has been hailed as an exciting project for the local area.
The boat, which was custom-built in Tallinn, Estonia, is aimed at providing people with disabilities with unlimited access to the waterways of Ireland. It can carry up to four wheelchair users and is the only licenced passenger boat of its kind in Britain or Ireland.
The accessible vessel operates like a very small car ferry, with the bow lowering to allow wheelchair users to roll on and roll off. There is no lifting or hoisting and the design was concluded after consultation with members of the Independent Living Movement and Irish Wheelchair Association.
FiannaFáil Senator Eugene Murphy said he expects the boat to be a "massive success" in Ballyleague-Lanesboro.
"I was really impressed with the structure of the Access For All boat and I think it's a fantastic idea. Its arrival is very positive for the area and I think it will be a massive success when things get back to normal.
"It really is an exciting project and I think it's going to bring a lot of people into the area," he said.
Gallowstown woman Dorothy Coyle and her husband Paul were invited along to the Lough Ree Angling Hub recently to take a 'test cruise' on the new purpose-built boat.
"We thought it was excellent and we had a brilliant time. We were lucky with the weather and the calm conditions (on Lough Ree). I love the water, my husband Paul doesn't love it so much!
"The boat itself is a fabulous design and it's a great way to get out on the water. Normally it can fit more passengers but with Covid-19 restrictions the capacity has been reduced to four wheelchairs, two helpers and two crew members.
"Covid-19 has thrown a spanner in the works this year but the crew involved with the Lough Ree Access For All boat have great plans for next year," she said.
It is hoped that the Access For All project will create up to fifteen jobs locally and that it will run on a full-time basis in 2021, offering a full range of tours on the water as well as bike hire and guided walking and fishing tours.
By Dan Dooner (Roscommon People)