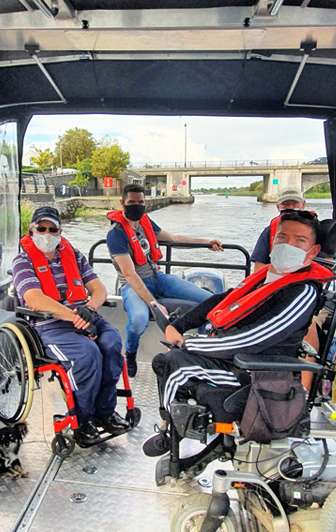 Supporting the Cause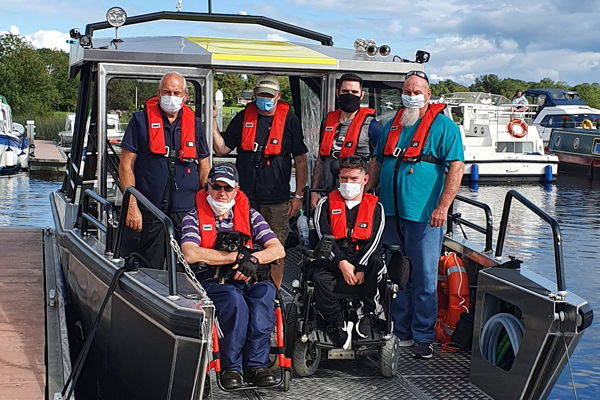 To whom it may concern,
I am contacting you on behalf of Independent Living Movement Ireland (ILMI).
We are a campaigning, national Disabled Person's Organisation (DPO) that
promotes the philosophy of independent living and seeks to build an inclusive
society. Central to the way we work is to ensure that policy decisions that
impact on the lives of disabled people have to be directly influenced by those
whose lives are directly affected.
Our philosophy can be summed up as: 'Nothing about us without us!' and
'Rights Not Charity'. Our vision is an Ireland where disabled persons have
freedom, choice and control over all aspects of their lives and can fully
participate in an inclusive society as equals.
An inclusive society is one where disabled people have the choice of how
they live their lives and that society is structured to ensure supports are in
place for people to decide what activities they want to be involved in. As a
disabled person I have been engaged in this project since the start and I truly
believe that the Lough Ree Access for All boat represents a model of
inclusion to ensure that disabled people can participate in sporting and tourist
activities as part of an Inclusive Ireland.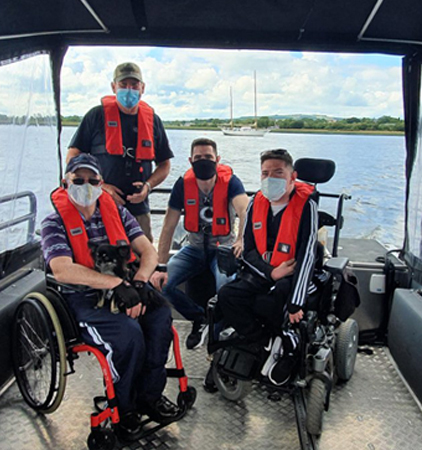 My experience on the boat was
incredible. It is a trail blazing project designed universally which enables
disabled people the opportunity to participate in a recreational activity like no
other. The experience was inclusive and very positive for me and my Personal
Assistant, one I would like to use regularly. The Covid 19 pandemic has
impacted everyone but has really impacted disabled people's ability to engage
in recreational activities. This fully accessible boat enables disabled people
the freedom to get out on our waterways with no barriers to participation in
such activities. In addition, Ireland ratified the United Nations Convention of
the Rights of People with Disabilities (UNCRPD) and Article 30 states that all
policies should ensure that disabled people participate on an equal basis "in
recreational, leisure and sporting activities" and State Parties should take
appropriate measures to ensure this inclusion is resourced. This builds
Ireland's capacity to fulfill its commitments to implement the UNCRPD to the
fullest.
ILMI is happy to support this Project.
Best wishes,
James Cawley,